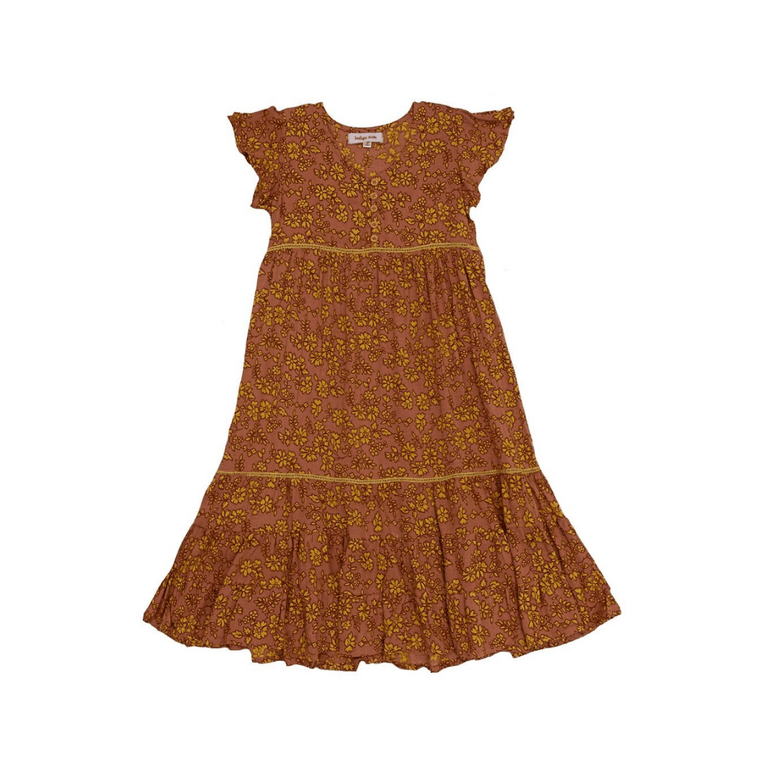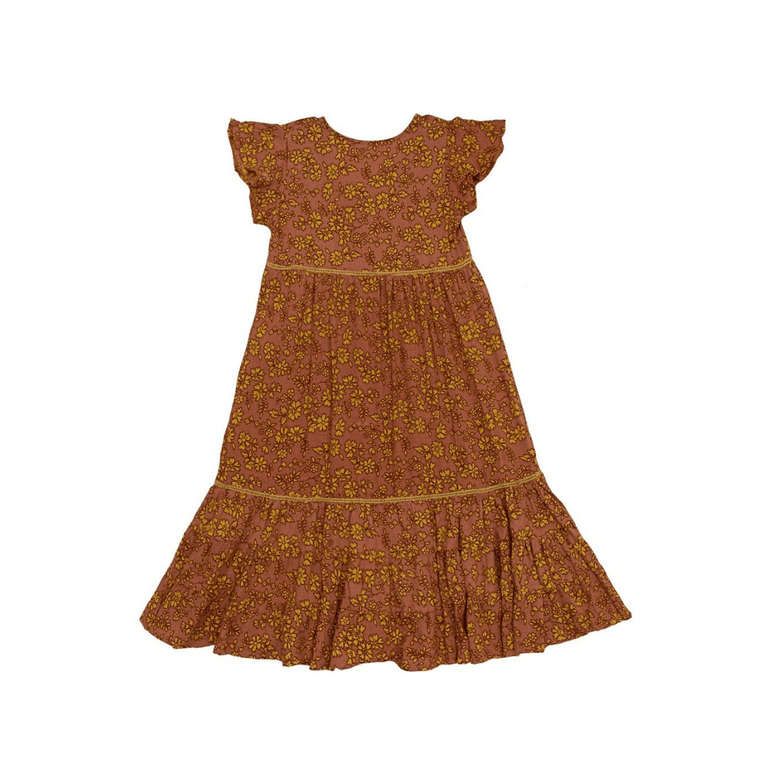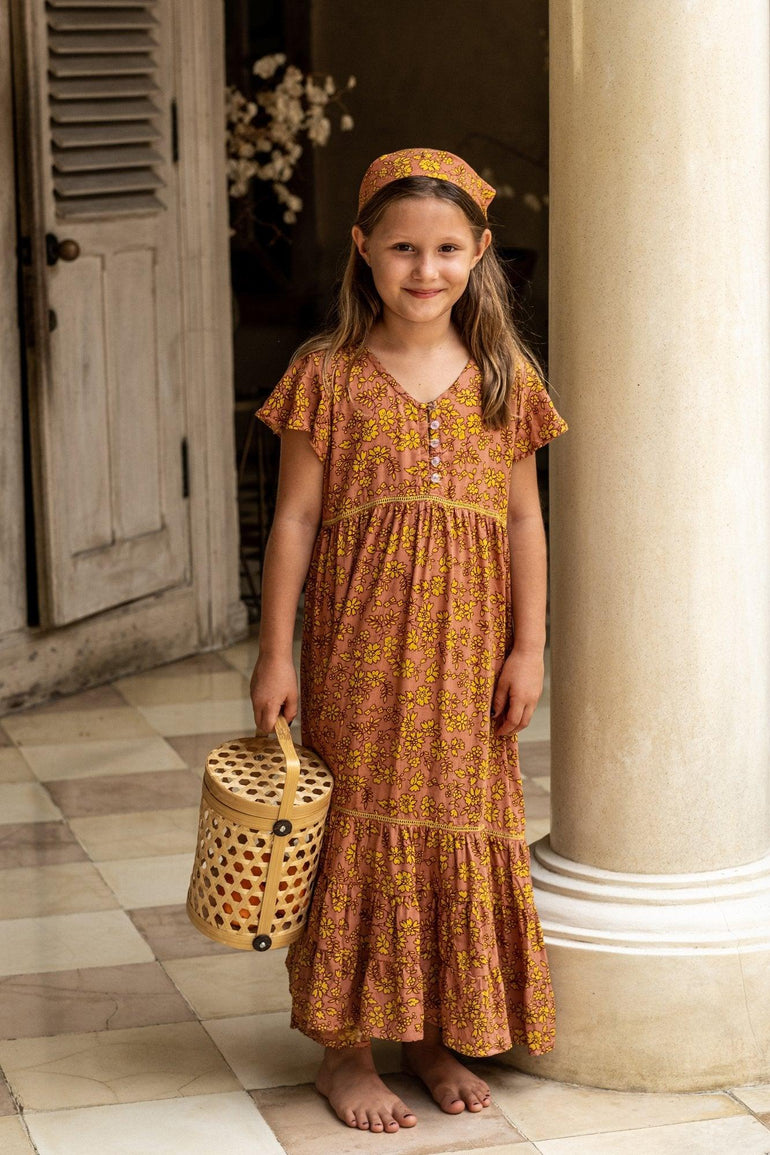 Manon Maxi Dress in Brown Fleur
Rp 245.000
Regular price
Rp 490.000
off
Description
Floral Chic! Embrace the feeling of blossoming beauty with the Manon Dress, a captivating maxi swing dress adorned with charming floral motifs. Featuring a v-neck and cap butterfly sleeves, this dress offers a stylish and comfortable fit that's perfect for almost any season. Its timeless and simple design ensures it never goes out of style. With its durable stitching, the dress is designed to accompany active girls on their various adventures, making it a reliable choice for school, weekends, vacations, beach outings, casual daily life, and more. 

- 100% Rayon
- V-neck and cap butterfly sleeves
- Exclusive hand printed Brown Fleur
- Hand-crafted in Indonesia

Style note, Wear the Manon Dress as it is, or pair it with a cute straw hat and sandals for a relaxed beach vibe. Add a belt to accentuate the waist and create a more defined silhouette, and complete the outfit with ballet flats for a more formal occasion. You choose! 
Garment Care
This garment is hand-made and hand-printed in Indonesia. Due to this hand-made process each piece is unique and there can slight irregularities in the print and colour of the garment. To ensure a long lasting garment life please only hand-wash in cold water or use lower temperature washes and delicate spin cycles. Avoid bleach and tumble dry. Hang dry where possible and cool iron when needed.