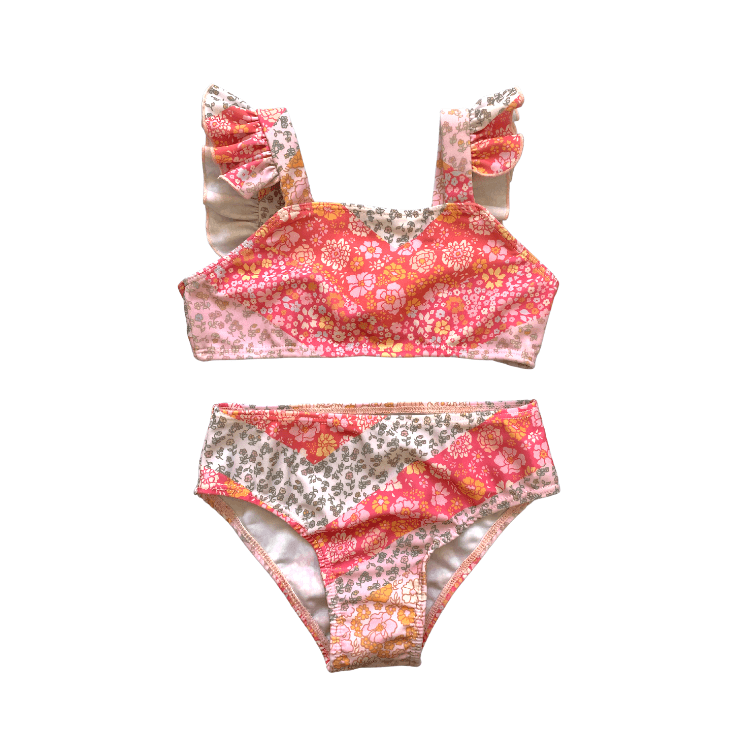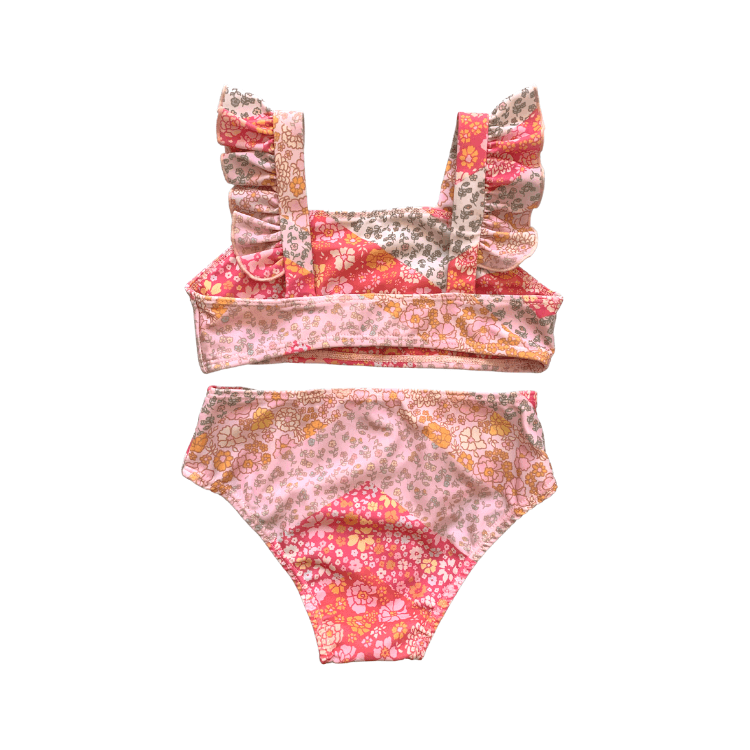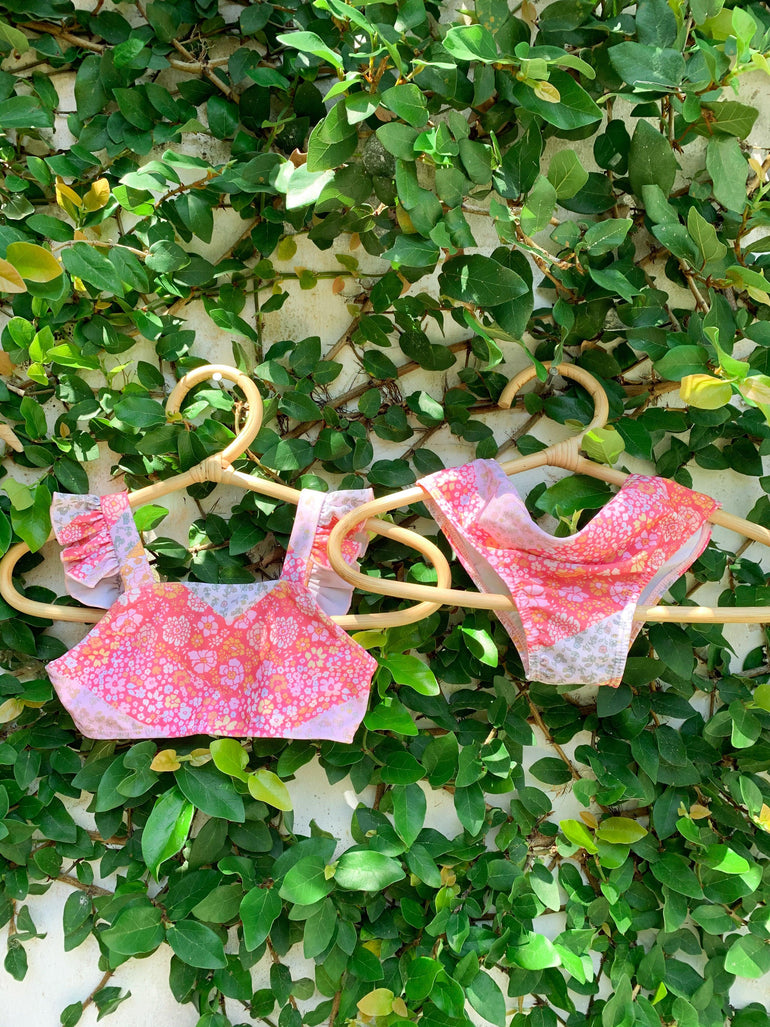 Half Moon Swimwear in Zigzag Floral
Description
This two-piece swimwear lets your girl stand out on her next water adventure!
Chic and comfy. This sleeveless swimwear features captivating zigzag floral motifs in a delightful combination of bright pink, soft pink, and white, creating a truly unique and playful look! The square neckline adds a touch of modern elegance, while the ruffle trim on both the shoulders, front, and back adds a charming detail that is sure to make her stand out. Featuring a high-waisted bottom that not only offers a stylish twist but also provides a comfortable and secure fit. Crafted with quality in mind, our Half Moon Swimwear is made from a premium blend of 80% polyester and 20% elastane, ensuring durability and flexibility for endless hours of fun in the water.
Style Notes : We suggest pairing our Two-Piece Half Moon Swimwear with your girl's favorite sunglasses and a wide-brimmed hat for a complete and fashionable beach ensemble.
Garment Care
This garment is hand-made and hand-printed in Indonesia. Due to this hand-made process each piece is unique and there can slight irregularities in the print and colour of the garment. To ensure a long lasting garment life please only hand-wash in cold water or use lower temperature washes and delicate spin cycles. Avoid bleach and tumble dry. Hang dry where possible and cool iron when needed.