Meet Mariana Burnay & Family
We sat down with lovely Mother-of-three. Mariana of @qitemple @baked.bali.
Take a peek at Marina's life in Bali with kids Santiago, Camilla and Florence.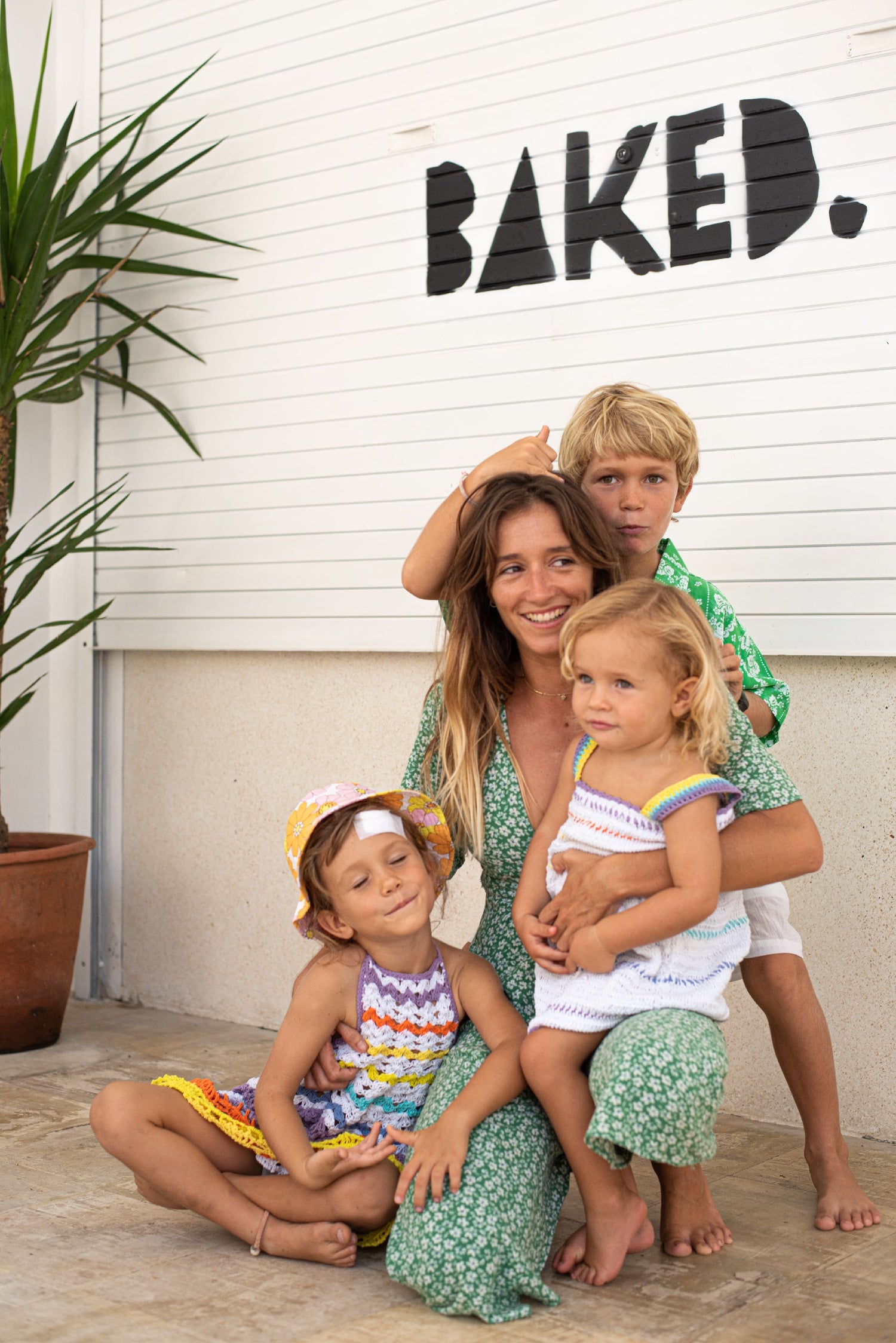 Tell us about yourself and your family
I have known my husband Gustav since when we first met as children. We were both raised in Portugal but Gustav moved to the North shortly after. So we didn't see each other until I was 21 when he was on holiday in Lisbon and we got together. We moved to Bali when our eldest son Santi was born, and we love it here. It is a perfect place to raise younger children, especially if you like the surf lifestyle as we do. Since then we have had two more children, opened a Bakery Cafe @baked.bali and I also offer acupuncture and Chinese medicine sessions @qitemple.
Describe a perfect day in Bali with your tribe?
The perfect day in Bali for us is to wake up early, have a nice big breakfast at home and then go to the beach to spend the day. We love to finish the day with a BBQ for sunset and sleep!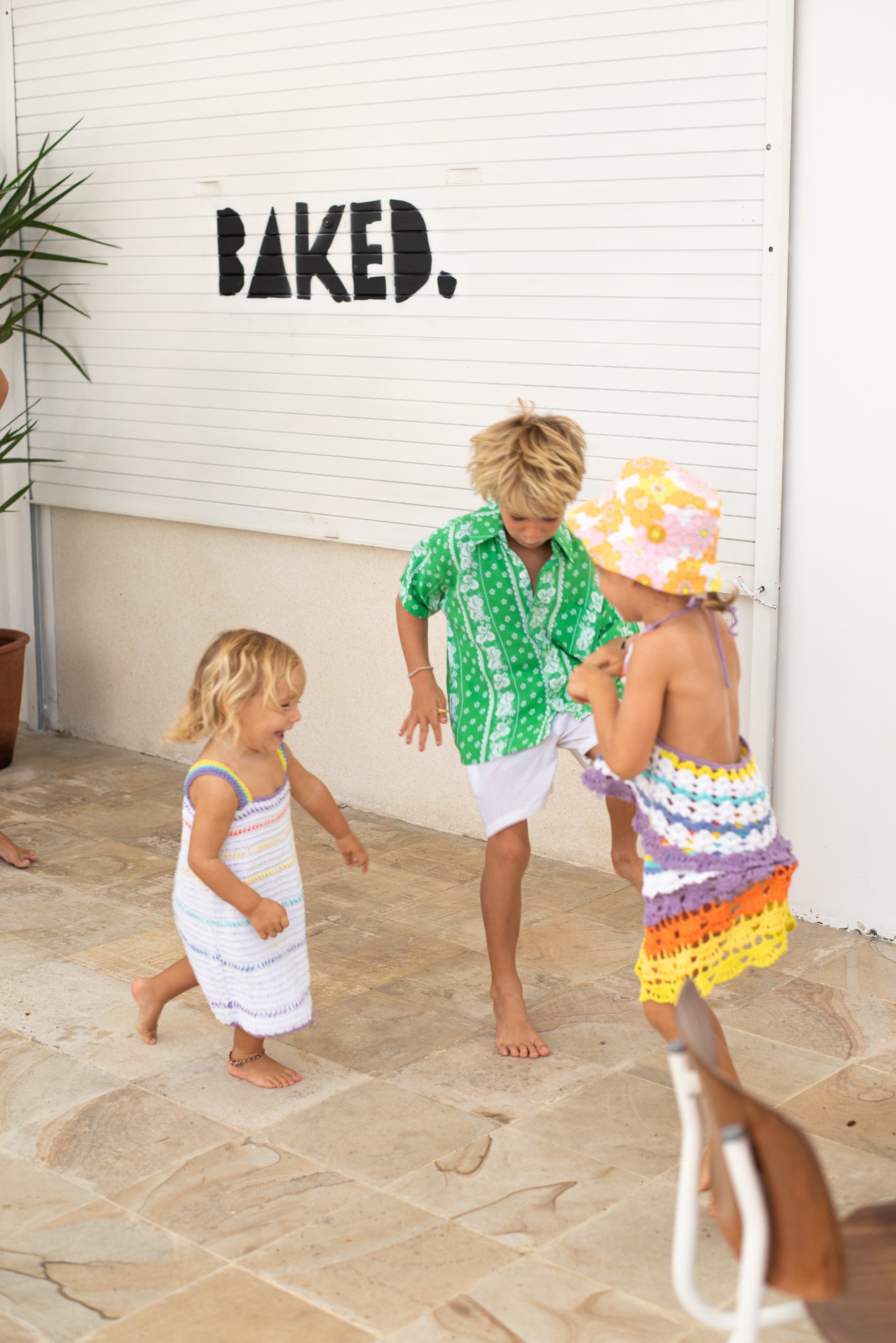 What has been the biggest surprise about becoming a mother?
The biggest surprise as a Mum so far is how it is possible to feel so much love, and at the same time feel sometimes so overwhelmed because it really is a 27/7 job. Motherhood is a beautiful journey and i am sure there are still so many more surprises to come.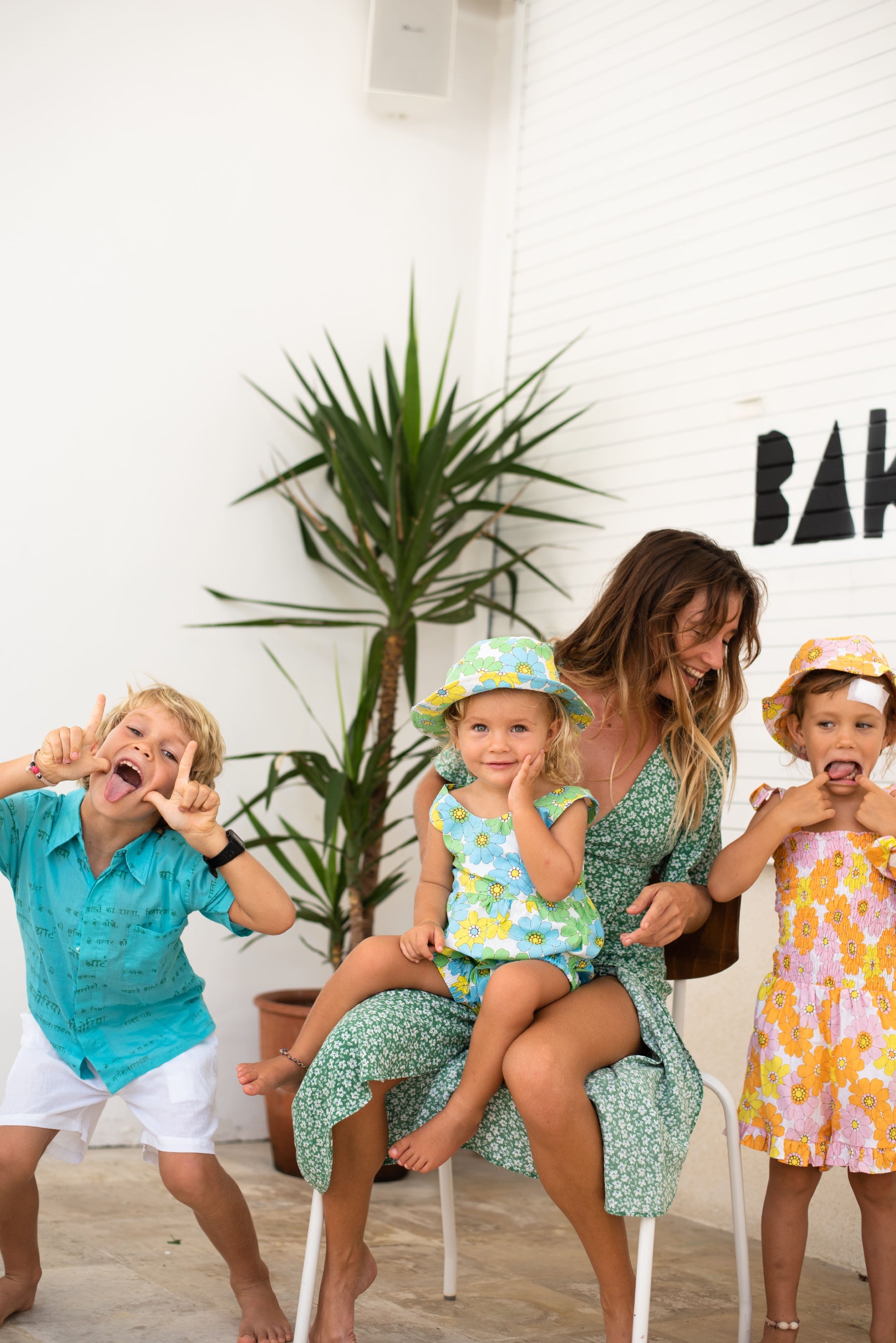 Can you share your thoughts on the life & work balance as a mother and how it works in your family?
Balance between family and work is definitely a tough one, and honestly I am still figuring out myself. One thing I learned so far is that teamwork is essential, but if the team is too tired then things stop flowing smoothly. It doesn't matter what's going on in your life, try to have some time for yourself to rest and recharge so you can go back to your family and work in your best shape.