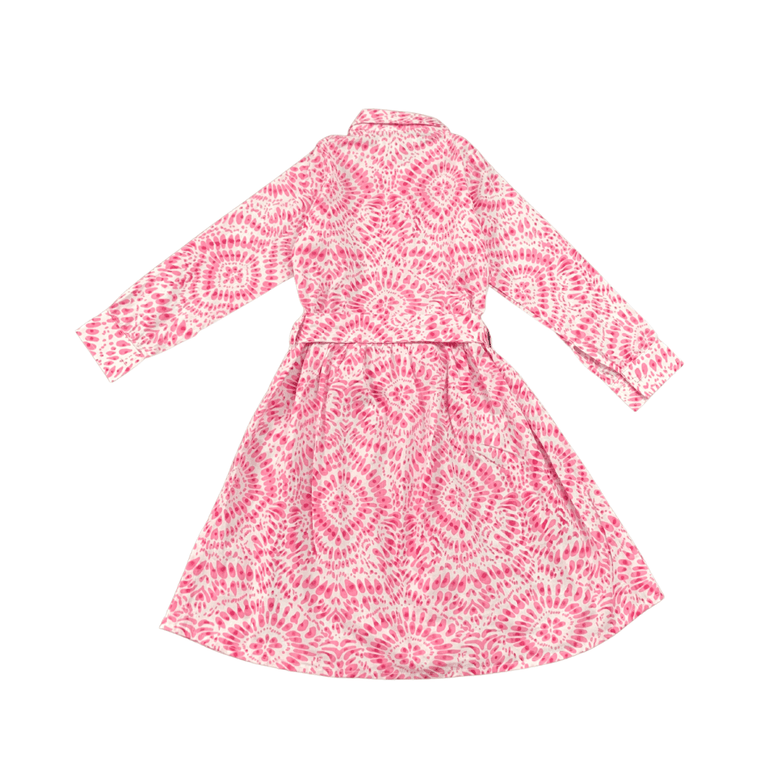 Reca Dress in Pink Spectrum
Description
A vibrant pink dress for a cozy and elegant look
Looking bright in pink! This dress showcases a trendy design with long sleeves and a collared neckline. Designed with buttons and a waist strap that can be transformed into a lovely ribbon, perfectly accentuating your kid's body. Crafted from high-quality rayon that ensures exceptional comfort, making it an ideal outfit for any occasion. 
Style note:  Create a summer-ready ensemble by pairing the Reca Dress with a wide-brimmed straw hat and a pair of sandals. For cooler weather, consider adding colorful leggings underneath the dress to create a stylish layered look, or just simply add white low tops sneakers for a formal event.
Garment Care
This garment is hand-made and hand-printed in Indonesia. Due to this hand-made process each piece is unique and there can slight irregularities in the print and colour of the garment. To ensure a long lasting garment life please only hand-wash in cold water or use lower temperature washes and delicate spin cycles. Avoid bleach and tumble dry. Hang dry where possible and cool iron when needed.