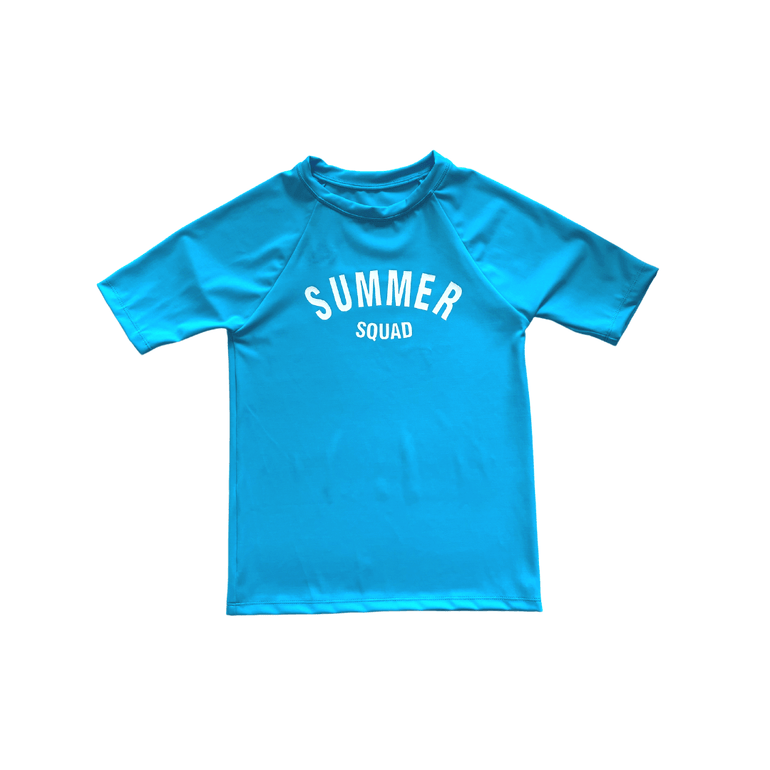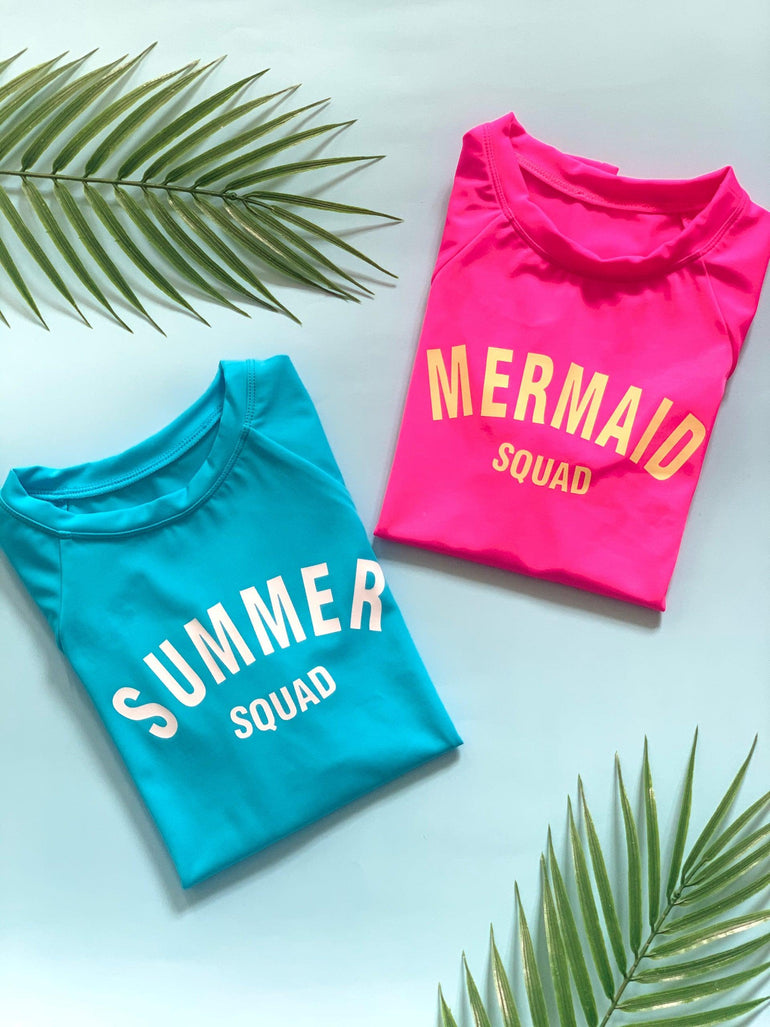 Description
A versatile must-have swimwear for boys who love to have fun in the sun!
This charming Swimwear features a refreshing ocean blue color adorned with a cute print of the word "Summer" across the center, adding a touch of beach-ready style to his poolside adventures. Crafted from a high-quality blend of 80% polyester and 20% elastane, our Rashie Summer offers a comfortable and flexible fit, ensuring he can move freely and play with ease. The short sleeves provide a perfect balance of style and comfort, keeping him cool and comfortable during those warm summer days.
Style Notes : Elevate his beachy outfit with Benny Boardshorts in Seagull from our Boys' Swimwear Collection, perfectly complementing the Rashie Summer. The "Benny Boardshorts in Seagull" features a fun white seagull print on a light blue base, adding a playful touch to his beach ensemble. Complete the look with stylish sunglasses that provide UV protection and comfortable flip-flops, ensuring he stays cool and confident as he explores the sandy shores.
Garment Care
This garment is hand-made and hand-printed in Indonesia. Due to this hand-made process each piece is unique and there can slight irregularities in the print and colour of the garment. To ensure a long lasting garment life please only hand-wash in cold water or use lower temperature washes and delicate spin cycles. Avoid bleach and tumble dry. Hang dry where possible and cool iron when needed.