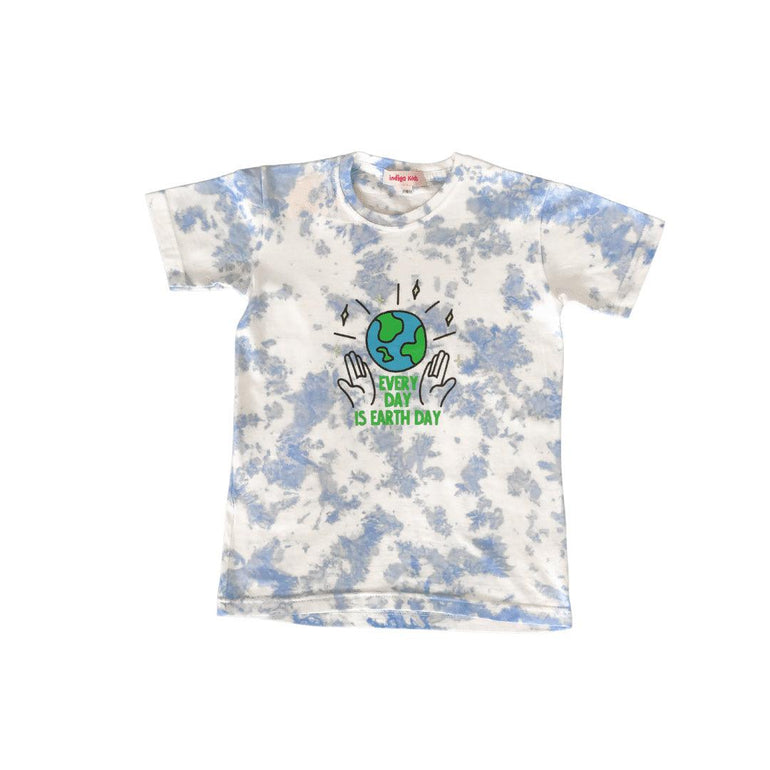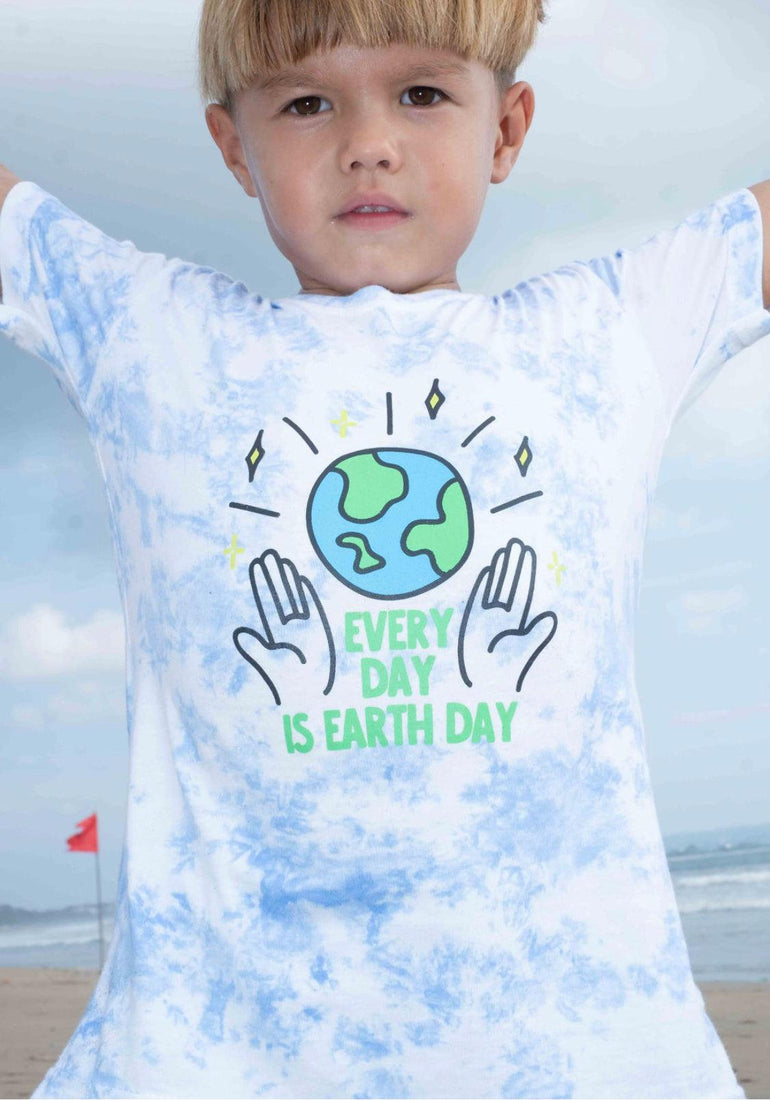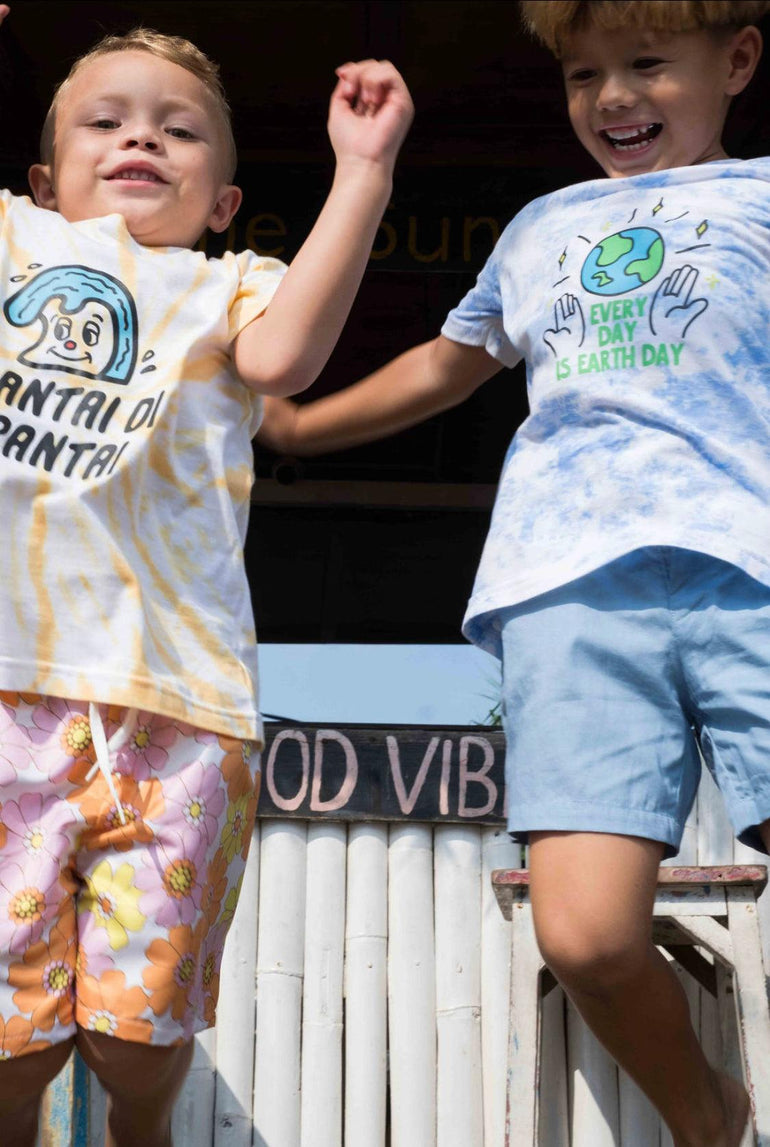 Earth Day T-Shirt in Light Blue
Description
Effortless Style! Playful hand-tie dyed light blue t-shirt in soft cotton with our exclusively designed in house "Every day is Earth Day" print.  This t-shirt serves as a reminder that every day is Earth Day, fostering children's appreciation for nature and cultivating a love for our planet.
- 100% soft cotton
- Hand-tie dyed 
- Hand-screen printed
- Exclusive in house illustrated design 
- 100% hand-made in Indonesia 
Style Notes - Relax at the beach in this comfortable tee. A great bright wardrobe staple that can easily be worn with boardies, like our raider boardshorts, when swimming or Chinos for a casual day look. Stay warm in winter with this bright t-shirt and wear it with your favourite denim jeans and hoodie. 
Garment Care
This garment is hand-made and hand-printed in Indonesia. Due to this hand-made process each piece is unique and there can slight irregularities in the print and colour of the garment. To ensure a long lasting garment life please only hand-wash in cold water or use lower temperature washes and delicate spin cycles. Avoid bleach and tumble dry. Hang dry where possible and cool iron when needed.